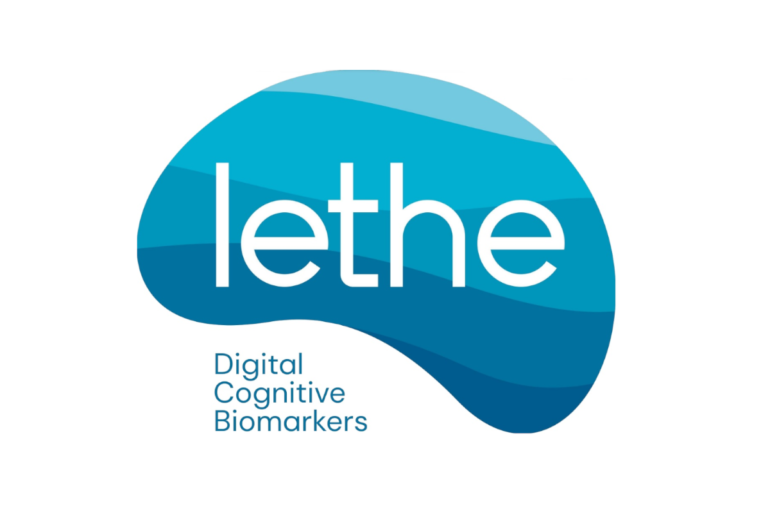 LETHE: Digital Cognitive Biomarkers
LETHE: Digital Cognitive Biomarkers
A personalized prediction and intervention model for early detection and reduction of risk factors causing dementia, based on AI and distributed Machine Learning
This project has received funding from the European Union's Horizon 2020 research and innovation programme under Grant Agreement No. 101017405.
As the world's population increases in age, the number of people living with dementia grows. Dementia has long been considered to be neither preventable nor treatable, but while the underlying illnesses are not curable, today it is known that the disease course might be modifiable with good preventive interventions at an early time point. LETHE will establish novel digital biomarkers, for the early detection of risk factors, based on unobtrusive ICT-based passive and active monitoring. The aim is to establish a digital-enabled intervention for cognitive decline prevention based on the evolution of a successful protocol (FINGER study) evolving into an ICT-based preventive lifestyle intervention through individualized profiling, personalized recommendations, feedback and support –FINGER 2.0-, well-targeted on a population stratified by cost-effective biological biomarkers.
A validation trial will be done, testing for the first time a multimodal intervention model, which was first, developed as a new data-driven prediction model, and based on this secondly, designed as an ICT-based new data-driven lifestyle intervention, which will be continuously optimized during a 24 months long validation trial by generating new individual data via wearable devices and smartphones.
The trial is taking place in four clinical centers in Austria (MUW), Italy (UPG), Finland (THL) and Sweden (KI). Each center includes 20 patients as the LETHE intervention group and 20 patients as the control group (self-guided multimodal group). Altogether the validation trial will include 160 patients.
Participants complying with the inclusion criteria will be randomized in the LETHE Intervention group (80 individuals), and in the Control group (80 individuals).
Follow the LETHE project to stay up-to-date with the project status and the latest scientific discoveries.